INTERNAL PIPE COATING EQUIPMENT
Internal pipe cleaning machine rapidly, successfully, and dependably eliminates consumption, dust, and another buildup from distant regions inside the funneling. The activity is straightforward: an impact pipe is fitted with a pipe instrument, and the device is removed from one finish of the cylinder to the next.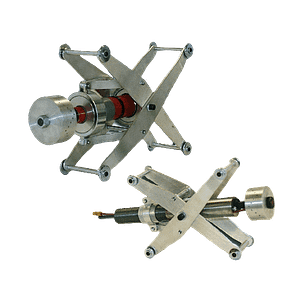 Heavy Duty Spray Coaters are designed to apply Internal Coatings and Linings to Pipe. These tools have a Pneumatic driven Spray Head that will spray most of all coatings from the thinnest to the most viscous. 
Designed to coat the internal curved surface areas of pipes and tubes quickly and evenly without rotating the job. Both machines will comfortably spray heavy duty protective coating systems. While its operation, a rotating head powered by an airmotor sprays paint by centrifugal force against the surface. It is manually pulled through the pipe at a pre-determined speed based on film thickness and type of coating.
An innovative and highly efficient solution to the difficult job 01′ applying paint to the inside of pipe or tubing. Designed to produce a uniforrri layer of paint at remarkable speed and is easy to operate and maintain. Typicall coating rates of 10 lineal feet per minute (3m/min) are obtained for most type of paint.