Make your next project easier with this Abrasive Metering Valve from Blastech. With a variety of different valves (including Micro, BTV, Straight, Street Grit, and Garnet) you can choose the one that best fits your needs. The 2 Tee Piece & Flange provide the perfect attachment points to ensure that the job gets done right. Whether you need to blast away rust or paint, this Abrasive Metering Valve is up for the challenge. With its durable construction and ease-of-use, you can count on a reliable performance every time. Get the perfect Abrasive Metering Valve for all your sandblasting needs. Our valves are of the highest quality and are designed for optimal performance.
The flat abrasive valve is a versatile and reliable tool for many industrial applications. It is designed to provide a flat, stable platform for tightening or loosening threaded connections such as pipes and fittings. The flat surface of the flat abrasive valve allows it to be used with both manual and power tools, giving users greater control and accuracy over the process. The flat abrasive design also ensures that any potential damage caused by incorrect use is minimized due to its self-leveling capabilities. Its flat surface makes it easy to clean and maintain, allowing for long term use without needing frequent maintenance or replacement parts. This makes it an ideal choice for industrial applications such as plumbing, manufacturing, automotive repair, and more. Available in 1¼" and ½" sizes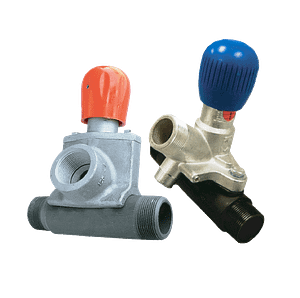 A micro abrasive valve is a precision engineered device used in a variety of industrial and commercial applications for precise metering, dispensing and flow control of abrasives. Micro abrasive valves are capable of controlling the amount, direction, speed and pressure of abrasives that pass through them. They provide a micro-level accuracy which is critical in many industries such as automotive, aerospace, electronics and medical.
The micro abrasive valve consists of several components including an actuator assembly designed to regulate the flow rate; an adjustable nozzle or gate that controls the size of particles; and a chamber to contain the material being processed.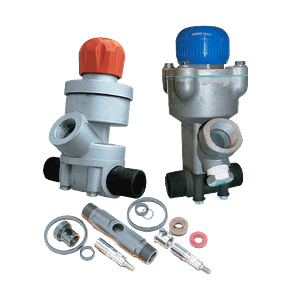 BTV Abrasive Valves for Industrial Applications
Description: Get the job done with BTV valves. Durable, reliable and perfect for industrial applications, our abrasive valves get you the results you need.
Straight Valves for Abrasive Applications
Description: Get the perfect abrasive valve for your needs. Shop for straight valves for abrasive applications, designed for maximum durability and efficiency. Available in ½", 1" and 1¼" sizes
Steel Grit Abrasive Valves for Long-Lasting Performance
Description: Get the right valves for the job with our selection of steel grit abrasive valves. Durable and dependable, these valves are designed for long-lasting performance. Available in ½", 1" and 1¼" sizes
Garnet abrasive valves are a common choice for controlling the flow of abrasive materials. These valves are made from a durable material, and feature a specialized design that gives it superior control over the flow of abrasives. They have been used in a variety of industries, including construction, manufacturing, and other industrial applications.
The key advantages of using a garnet abrasive valve are that they are reliable, durable, and cost-effective. They provide superior control over the abrasive flow, and they are designed to last for years. Additionally, they are easy to use and maintain, which makes them a popular choice among many different businesses.
Overall, a garnet abrasive valve is an excellent choice for controlling the flow of abrasives. They are incredibly durable, easy to use and maintain, and cost-effective. Furthermore, they help improve safety and reduce the amount of wasted materials. If you are looking for a reliable, efficient valve for your abrasive needs, consider a garnet abrasive valve.
Required for connection of grit valve to blast pot. Produced in quality forged steel providing for greater service life. A tee piece and flange is an essential plumbing component used to join two pipes or two other fittings. With a tee piece and flange, you can easily create a secure connection, allowing water to safely flow where it needs to go. Installing this component is a straightforward task but it is important to make sure that you are familiar with the setup procedure as incorrect installation can lead to leaks and other plumbing issues.