INTERNAL PIPE BLASTING EQUIPMENT
Internal pipe cleaning machine rapidly, successfully, and dependably eliminates consumption, dust, and another buildup from distant regions inside the funneling. The activity is straightforward: an impact pipe is fitted with a pipe instrument, and the device is removed from one finish of the cylinder to the next.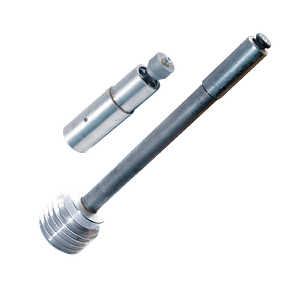 Used for direct mounting on 1/2″ ID Blast hose. Tungsten Carbide tip divides the abrasive into a circular pattern hitting the surface at an angle of 45°. 
For pipes 11/4" to 2" (33 mm – 50 mm).
Tungsten Carbide deflection headand throat nozzle.
For pipes 2" to 12" (50 mm – 300 mm) I.D.
The RotoBlast can clean internal pipe diameters from 8" – 36" by using different length nozzles to suit the pipe diameter.
For pipes 30" to 60" 
(750 mm – 1500 mm) I.D.
Very large, Twin Nozzles Spinning blast head